Group Breakthrough
Do you feel stuck in old patterns? Do you desire to make a major shift in your life?
Do you want to feel the positive energy and rise above fear and uncertainty? Hear how you can empower yourself and impact others as you see what's possible!
Join us so you can see new possibilities with us!
When: Saturday, April 15th, 2023 from 10:00 am to 2:30 pm EDT
I will be going through my 7 steps to breaking through what is holding you back in all areas of your life. Join me for this group breakthrough to explore one area of your life with us!
This process is the foundation of how I have created so much success in my business and life. It's what I use to shift myself into abundance, freedom, flow, and creativity regardless of challenges in our lives.
Life will always have different challenges and you deserve to face them with empowerment, choice, confidence, and creativity.
THE GROUP BREAKTHROUGH WILL:
Support you in releasing negative emotions that are coming up
Stretch your belief in the power of your mindset
Clarify your vision and goals to accelerate your abundance in all areas of your life regardless of outside situations
Get you back on track or in an even more empowered, free, and motivating place
Move you towards having a champion mindset
INVESTMENT INTO YOUR FUTURE
$497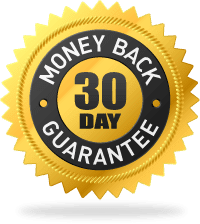 30 Day Money-Back Guarantee
This breakthrough won't work if you don't work. But if for some reason you aren't on your way to real success in the first 30 days, email us and we will take care of your refund!